Hi all,
I'm going to mod my DT880 Chrome Edition 250 Ohm so I can have a detachable 3.5mm jack (so I can use the same cables as on other headphones). So far I have found a female jack plug that I want to build into the cup, and I have soldered some wires to it. However I want to have a sanity check with you guys before I continue and cut up my nice pair of headphones.
The chassis looks like this: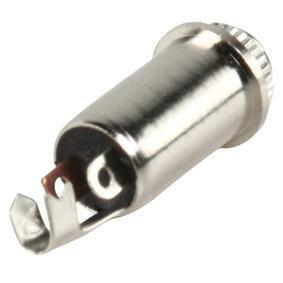 Now I have a jack cable, but it's a TRRS plug. Now I have found with a multimeter that the three thingies on the chassis correspond to the Tip, Ring and other Ring of the jack cable, so nothing is mapped to the sleeve.
So am I correct in assuming that the tip and first ring of the TRRS cable and the TRS of the attached cables are the same, and that the second ring of the TRRS cable is the same as the sleeve of the TRS cable (and is the ground)?
If so than I can attempt to actually do this tomorrow… or the day after tomorrow, whenever I have found the courage.
This is my first soldering project, so please spare a little prayer for me that I do not ruin my nice headphones.