I have had many friends and people asking me for recommendations when searching for a gaming headset and or headphones. So I thought I'd make this guide for beginners.
[~] Toni's Gaming Audio Guide [~]
---
---
---
Generally Headphones come in 2 types when it comes to the way they sit on your head:
On-ear, the ear-cushion sits on your ears rather than over the ear.

Over-ear, the ear-cushion sits around your ear instead of on your ears.
And three "systems":
Open back, the cups are designed in such a way sounds from your surroundings can easily reach your ears. These typically have a flatter frequency response.

Semi-open, the cups somewhat limit ingress of noise from your surroundings

Closed back, the ear cups block most of the surrounding noise. Typically, closed back headphones have more bass.
Now, there're both pros and cons with each system:
Open back headphones are designed so that the outer shell of the ear covering is perforated in some fashion, typically with horizontal cutouts. Closed-back headphones have a solid outer shell with no perforations of any sort such that the shell effectively cups the entire ear.
Now, while the terminology corresponds clearly to the physical design of the headphones, you can not know the way a headphone sounds based on its construction alone.
Closed-back headphones excel at isolating background and unwanted noise. Note, we're not talking about active-noise-canceling technology, but just the very physical structure of the closed-back over-the-head design: there's a big pad that cups your ear and an insulated shell of plastic that covers your ears. Headphones with a closed ear cup design that seals the ear and prevents sound from leaking or seeping into your audio. Now talking about competitive audio generally closed back headphones would be best for noisy environments for example, Lans and the place that you might be gaming at.
We will be looking at some options for both but generally it depends on you and what you need.
Comparison for open and closed-back headphones based on sound, leakage, noise isolation, and comfort.
| Open vs Closed Headphones | Correlation | Open | Closed |
| --- | --- | --- | --- |
| Bass Response | Strong | Good | Great |
| Soundstage | Strong | Great | Mediocre |
| Leakage | Strong | Poor | Good |
| Noise isolation | Strong | Poor | Good |
| Comfort | Weak | Great | Good |
Before we get into the recommendations I'd like to talk a bit on what you're looking for when buying headphones or headsets for gaming.
The number 1 thing is comfort, if the headphones/headsets aren't comfortable to be worn for a prolonged amount of time, it doesn't matter how amazing they sound or how they image you will not be able to concentrate on the screen nor on the sound, so comfort is the most important. Now when talking about comfort the first thing that you should be looking at is the weight for example I can not wear my Focal x Massdrop Elex for a long amount of time because they weigh 16 oz aka 450 g. Second thing is the size of the pads and the clamp force, the bigger and softer the pads the better because you are spreading the clamping force over a bigger surface area.
The next thing is imaging, imaging is mostly important for gamers since accurate placement and localization of objects (voice, instruments, or video game effects like footsteps) in the stereo field is quite crucial. To explain it in a simpler way imaging is how well you can tell where the footsteps are, from which direction they are coming.
Gaming headsets under 100
HyperX Cloud 2 (99Euro/USD)
Right at 100 we have the ever so popular Cloud 2 from HyperX
The HyperX Cloud 2 has a balanced sound and its imaging is average for its price and for being closed back. They're well-built, sturdy, and comfortable. With an impedance of 60 Ohms they are easily driven by your build in amp from your motherboard though as always a small amp DAC is recommended, but I will talk about that later on.
[~]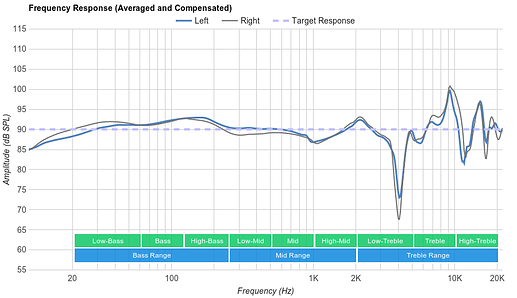 [~]
They're comfortable enough to wear for long gaming sessions even though during summer your ears will get hot because of the closed back design. Now like I mentioned earlier being closed back has its pros and cons first things first these are light, coming at 315 grams these are fairly lightweight for its build quality and with a clamping force of 450 grams they are very comfortable though the pads aren't the best I could easily play for hours and hours without too much discomfort.
https://tinyurl.com/ycd8gr75
- EU Link
https://tinyurl.com/y7ekpns3
- US Link
(non affiliate links btw)
Cooler Master MH751/MH752 (85-100 Euro/USD)
Next up from Cooler Master is the MH751, They have a reasonably comfortable fit, a well-balanced sound profile and its imaging is apart with other headsets at its price point, and a detachable boom microphone that is actually not bad. That said, they feel slightly cheaply made since they are made from plastic though its plastic isn't the worse. Otherwise, if you're looking for a pair of simple over-ear headphones with an ok mic.
[~]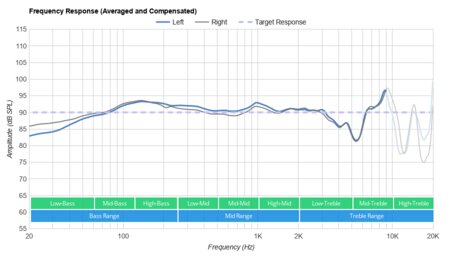 [~]
They're a good option mostly because of how comfortable they are coming at 275 grams and with a clamping force of 315 grams and have plushly-padded ear cups, don't squeeze your head too tightly but that means that they won't seal too well, so I wouldn't recommend them for LANS for example.
https://tinyurl.com/yb239u7q - EU Link
https://tinyurl.com/y8oj2yq8 - US Link
HyperX Cloud Stinger S (70Euro/USD)
Last but not least a bit of a more affordable option is the Cloud Stinger S again from HyperX, They have a neutral sound profile that packs extra boom and punch in the bass range, but their audio delivery isn't very consistent. They aren't very versatile or portable, and they have poor noise isolation performance. That said they are solid for the price, good feeling plastic (for the price) the cable is meh just like most fixed cables, the imaging is rather surprising for the price.
[~]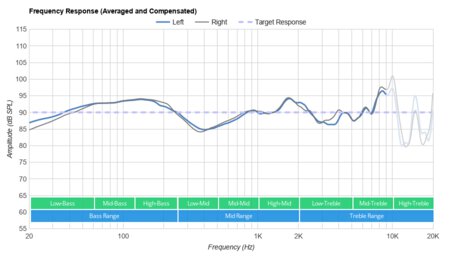 [~]
Again for the price the ear cups are fine and with a weight of 280 grams and a clamping force of 400 grams they are pretty comfortable though not as much as the previous options, but again for the price they are decent.
https://tinyurl.com/ybt9dryu - EU Link
https://tinyurl.com/y7g96z2u - US Link
I will not be recommending headsets for over 100 USD/Euro since for that amount of money you can get a very nice headphone and microphone for the same amount of money and that's what we're gonna talk about.
Headphones under 100 (Open/Semi-open Back)
First one up the Audio-Technica M50x, the headphone itself is… hah just kidding don't get the M50x, seriously don't.
Philips SHP9500 (75USD/80Euro)
I could not make a guide and not talk about the Philips SHP9500, these headphones are legendary and for a good reason. Can't complain about anything. Comfort is great, especially since these weigh just shy of 300 grams with those big pads spreading the pressure of 315 grams for the clamping force.
Sound is balanced overall, Mids are very good and present as I said it's a very balanced headphone. Highs are slight elevated and sometimes there is sibilance, but the headphone sounds very lively and dynamic because of that. Soundstage is good as well as imaging and amazing for the price. Because these are open back you will not be able to use them in loud environments LANS and or a loud room so keep in mind but at the same time these will let your ears breathe which allowed me to use them for a lot more time than the other headphones/headsets that are closed.
[~]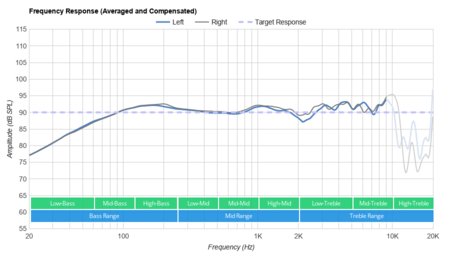 [~]
Overall these are just amazing for the price, if you don't have a noisy room I would highly recommend you to pick these up for their price.
https://tinyurl.com/y9cgb2v7 - EU Link
https://tinyurl.com/y7u58lvz - US Link
Superlux 668b/681 (40 USD/Euro)
These two headphones are honestly the best value, for 40USD/Euro you are getting some wonderful quality headphones for the price, always keep in mind that we're talking about sub 50USD/Euro headphones. Even though they may feel a bit flimsy they are built alright, they are really light made out of plastic, not much to say just cheap plastic. That said they make up for it with amazing balanced sound, honestly using these even today shocks me a bit for their price, they sound very clear with good imaging and fairly decent mid-range.
[~]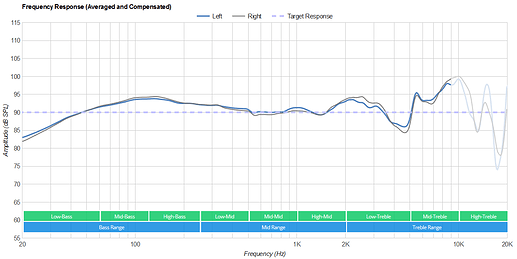 [~]
These are so light coming up at 230 grams they are decently well-padded but a bit too tight on the head as the clamping force is closer to 550 grams but because they are made out of plastic they can be stretched with a foam box.
https://tinyurl.com/ya8s8qlj
- EU Link
https://tinyurl.com/yddlkykw
- US Link
Now for the more serious gamers out there, for headphones I will talk only about open back ones and if you want to go to some LAN the only thing I will recommend is iems.
Headphones over 100 (Open/Semi-Open Back)
Beyerdynamic DT 880 (150 Euro/USD)
The number one headphones for serious competitive gamers would arguably be the DT880,
The DT 880 are just amazing, very balanced sound helping the footsteps sound crispy and clean, imaging is just superb I wish I could describe how well these work for gaming anything from CSGO to R6 to Squad to EFT these will do magic. There are 3 versions of these headphones the 32 Ohm, 250 Ohm and 600 Ohm, and you're probably wondering which one to get and honestly its simple as do you have a good amp? If you do have a good amplifier then I would recommend you to go with the 250 Ohm, the 600 Ohm do not have a significant difference for gaming, and they are much harder to drive without a proper powerful amp.
[~]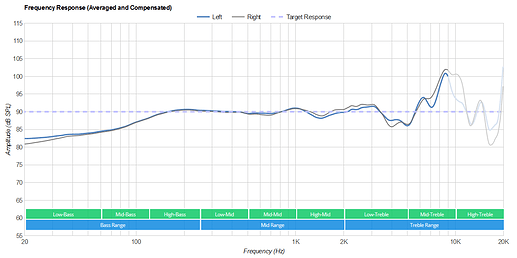 [~]
These are literally like a cloud on your head, i can wear these for days and i wouldnt care. With a weight of 300 grams and a clamping force of 420 gram (nice) outside of the box is just perfect, over time the clamping force will get looser, been using mine for a long period of time and the clamping force went down to 290 grams but honestly these are so light it doesnt even matter, because they are semi open they let your ears breathe so no problems in the summer. Generally these are the one to get if you dont have a noisy enviroment.
https://tinyurl.com/y9l7gef6
- EU Link (32 Ohm)
https://tinyurl.com/yap7zgby
- EU Link (250 Ohm)
https://tinyurl.com/y7dftu4v
- US Link (32 Ohm)
https://tinyurl.com/yaool9gg
- US Link (250 Ohm)
Audio-Technica ATH-AD700X (150 USD/Euro)
Next one is the AD700x from Audio-Technica, these are also amazing honestly for the price you get a very nice pair of quality cans, good generally balanced sound with emphasys on the mids. But these where they shine is at the imaging and sound stage similar to the dt880s. Don't have much to say these are solid for the price.
[~]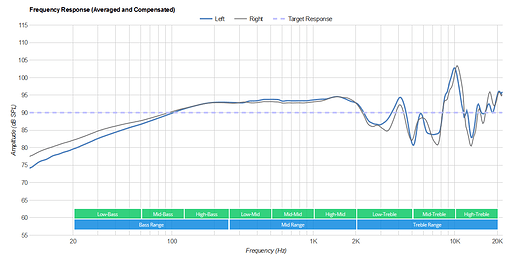 [~]
Another pair of headphones that are as light as a cloud… literally, weighing at 250 grams and with a clamping force of 350 grams these are so light you could sleep with these on easily.
https://tinyurl.com/y7gf4jed
- EU Link
https://tinyurl.com/ybxe7lt6
- US Link
Beyerdynamic TYGR 300 R (200USD/Euro)
Last but not least the TYGR 300 R these are similar to the dt880's in many ways and different in others, very clear sound with slight boosted sub-bass and bass but nothing too much, The soundstage is wide and these headphones image really really well, the comfort is the same at the dt880's since they use the same design and pads. You may ask, how is it different from the dt880's, the DT 880 has a very linear frequency response. The TYGR 300 R focuses on gaming and is based on the frequency response of the DT 990 PRO. A powerful bass and detailed accentuated treble go very well with gaming. However, the sound design of the DT 990 PRO has been further optimized for gaming, sometimes through the use of a special acoustic fleece and by optimized for gaming i mainly mean soundstage and imaging.
[~]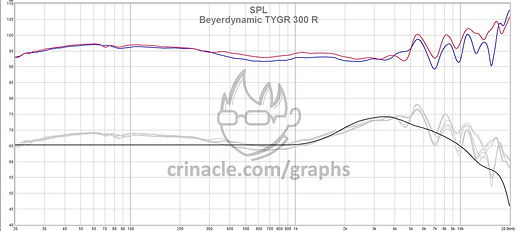 [~]
https://north-america.beyerdynamic.com/tygr-300-r.html
- US Link
https://www.beyerdynamic.de/tygr-300-r.html
- EU Link
Going back to what i said about Ohms, to get the best out of your iems/headphones i would highly recommend an amp dac, something like the schiit Fula coming at 99$ or the FX-X6 DAC AMP for 65$.
-
IEMs
Now here is where i excpect most serious gamers to come, due to LANS and loud envieroments IEMs give a really good value due to their noise isolation and price to performance when it comes to imaging.
Pretty much all the closed back headphones i have tried for serious gaming never worked, either my ears would get too hot or the would sound too bass-y or too V shaped and it just does not work for gaming at all but with iems i never had a single problem and we'll get right into them.
But before we get to the iems themselves a very important thing is the tips.
There's mainly 3 types of tips, Silicone, Memory-Foam and XELASTEC.
In my opinion you should try all 3 since they are so different between each other.
Silicone tips are what pretty much everyone is familiar with, my personal recommendation would be Spinfit Tips or JVC Spiral Dots.
For Memory-Foam either Comply Foam or TENNMAK Foam Tips. (KZ Foam tips are a great cheaper alternative)
And for XELASTEC there is only one option currently on the market which is the AZLA SednaEarfit.
Now to the IEMs.
TIN Audio T2 (50 Euro/USD)
The TIN Audio T2 have good neutral/balanced sound though the Tin T2 leans towards a brighter sound signature. It has a more detail-oriented tuning. But I wouldn't call these lacking in bass, people who are more used to more common V-shape tunings with slightly elevated bass might find this set hard to adjust to. I won't lie, it took me a while of listening before I managed to fully appreciate the strengths of the T2. It is quite a technically capable set, especially for its asking price. The soundstage and imaging is really good considering the price and that its an IEM. Highly recommended for LANS/Loud enviroments.
When it comes to comfort these are small, make sure to find some good eartips and these will be an all-day iem no problem.
[~]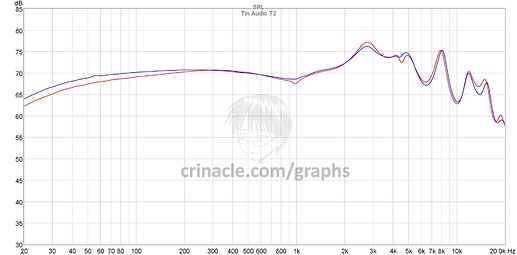 [~]
https://tinyurl.com/ybeu6cc3
- EU Link
https://tinyurl.com/yaks5dsg
- US Link
Moondrop Starfield (100 Euro/USD)
Moondrop Starfields are very neutral, ass is well extended and has great impact, clarity and slam. There is a single dynamic driver in this IEM, which can produce excellent bass response.
Mids are very good, have clarity, transparency and sound very natural.
Highs are detailed, well extended, never sibilant or harsh. When it comes to imaging and soundstage both are average for the price and the fact that its an iem, similar to the T2.
[~]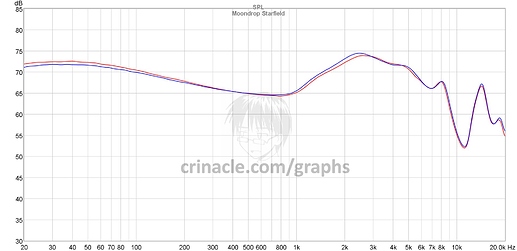 [~]
https://tinyurl.com/ya66rtoz
- EU Link
https://tinyurl.com/ycvfcpxp
- US Link
Etymotic ER2 (100-170 USD/Euro)
The Etymotic ER2 are famous for their deep insertion IEMs, which provide the best isolations out of all IEMS. This comes at a cost of comfort for some individuals. However, I will say that for me and a few other individuals who tried my ER2SE, they fit surprisingly well and I was able to wear them for 4+hours without discomfort making them ideal for LANS. When it comes to the sound they sound very clean, neutral sound that is highly detailed. Mids are fantastic footsteps sound clear and crispy. Soundstage and Imaging is usable, nothing spectacular but they are fine i have used them in LANs previously and they worked very well, nothing bad to say overall.
[~]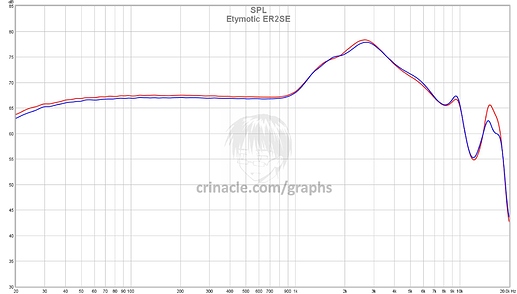 [~]
https://tinyurl.com/ycwtxtuk
- EU Link
https://tinyurl.com/yb2vvzcf
- US Link
Tin HiFi T4 (100USD/Euro)
The Tin HiFi T4 has a very balaced sound with a slight up in the sub-bass area and higher up in the mids and low highs, generally these sound very well for fps games the imaging and sound stage is really really good, overall these are a solid recommendation i dont have anything to hate about them and the imaging is really good for IEMs and overall clarity and neutrality is accompanied by very, very good layering and separation all over the entire spectrum.
[~]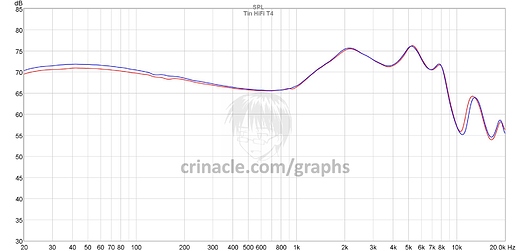 [~]
https://tinyurl.com/y8elmudc
- EU Link
https://tinyurl.com/ycc2agco
- US Link
And this is it, didnt want to make this too long but i hope that i helped some people make a decision!
Oh and a little bit about myself, i've been playing cs for the past 7 years, R6 for 4 and EFT for 1.
Have tried many but these are the only ones that worked for me and my friends that have been "testing" for years, to be fair i never thought i'd make a guide but looking back and how many headsets and headphones me and my friend went through to find the good ones its something i felt is good to do so you dont have to go through the same pain i did, anyways i hope you liked it and i hope you have an amazing day.
私はみんなを愛しています