hello. trying to make sense of all this amazing advice and discussions. I am setting up a home theater and really want to get it right or as close as possible. I don't want to waste money nor do I want to short the system if there is somewhere money needs to be spent. I have not purchased anything for the HT yet. Room is 15 feet wide by 20 feet long and 8 foot ceilings. 80% movies and gaming, 20% music. Primary viewing distance 10-11 feet. Prewired coming from the ceiling for LRC and 42 inches off the back wall for side and rear. Trying to keep things off the floor. This is a family home with kids/teenagers but is a somewhat dedicated room for movies/gaming/hanging out.
Would like to possibly add a 2nd sub (prewired) in rear of room some day.
Is it worth it to save money on the Left and Right and go with JBL Studio 530 ($290/pair Cyberweek)?
Thoughts so far:
Speakers: SVS Ultra Bookshelf Surround System
Sub: PB2000 Pro
Receiver: Denon AVR X4500H (need to run 3 zones. whole house speakers, outdoor speakers and HT)
Amp(s): ??? any recommendations?
House speakers: Micca M8C (x12) (only gear purchased and installed)
TV: Samsung 85" Q80T QLED or Sony 85" X90CH (will be wall mounted)
Gaming:Xbox360 and I plan to purchase Xbox Series X next summer or Christmas?
Chromecast Ultra
Amazon Firestick
SVS Ultra LRC and a PB2000 Pro Sub (recessed in wall)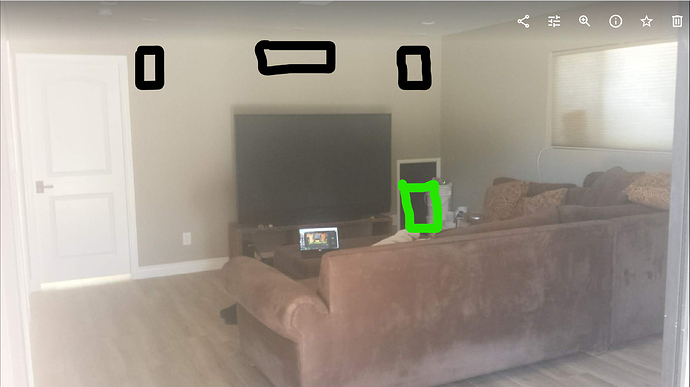 Split the SVS Ultra Surrounds into side and rear speakers.