For the longest time I was of the mind that I would need amplification that is rather large and Class A/B. But then I watched Z Reviews and thought about it. I became active in this forum and I've had conversations with other forum goers. Recently I acted on my thinking and then this happened: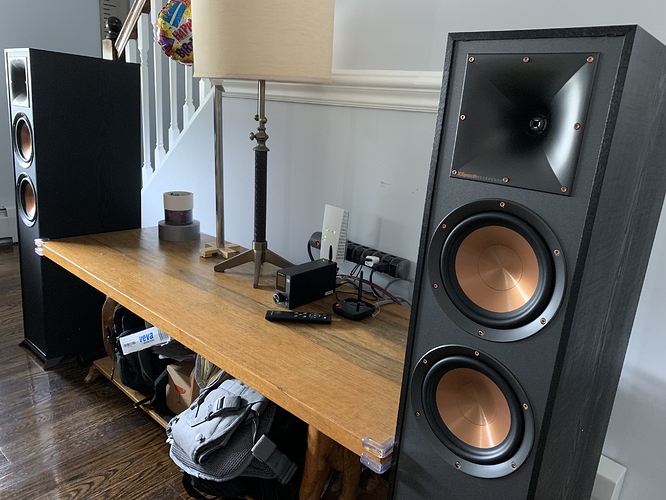 I got the SMSL AD18, added Bluetooth 5.0, and am powering the Klipsch R-620F. Guess what, it sounds real good.
I'm still kind of shocked too because part of me really wanted to be let down so I could convince my wife to let me go out and buy a clean class A (and the Klipsch RP series speakers). But then I just didn't need to because it sounds good enough. After all I don't need to go loud and since I'm left to my own devices downstairs with my headphones, and I don't really have a good excuse now to spend a very much lot of money on living room speakers, DAC, and amp that my daughter will probably destroy in the next few years.
So, who else wants to share their inappropriately small amp powering a big speaker? I know I can't be the only one, or at least I shouldn't be.