Idk, kinda making a post about this just to get some impressions, I have the Older HD600s, got them 2-3 months ago, sound amazing, especially on a tube, took the foam inserts off the back and prefer them a bit more this way, although the difference is pretty marginal, and now I saw that the HD600s have a redesign (The Logo is now to the side instead of centered on the headband, kinda gave it away), since I was looking to buy one for my dad since he bought himself a Darkvoice 336SE.
Kinda curious to see if anyone has heard them, if they sound any different, any improvements to the design (i.e. Better Material, Different Foam, Pads, etc).
If they do sound different, how much, is it an improvement or a detriment, or not noticeable without an A/B.
Here is a Pic of the redesigned HD600s: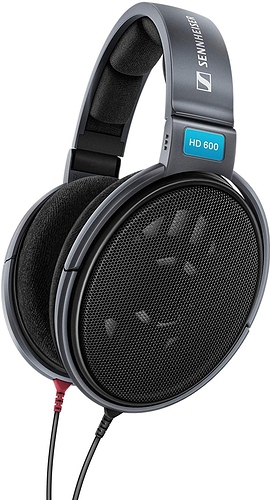 Here's the buy link from Amazon:[https://www.amazon.com/Sennheiser-Open-Back-Professional-Headphone/dp/B00004SY4H]
Edit: Oh wow, just saw, Amazon said I bought these March 6, 2019… Dang, time flies, felt like only a few months, and now it's almost a year.