As I've been asked to pay money to dead-fi in order to post anything that I work for with free-of-charge, I decided to quit already half-dead website.
A member of discovery thread recommend me to migrate to here.
Hello everyone👋 Wow I recognize 90% of your names😆 This forum doesn't feel away at all!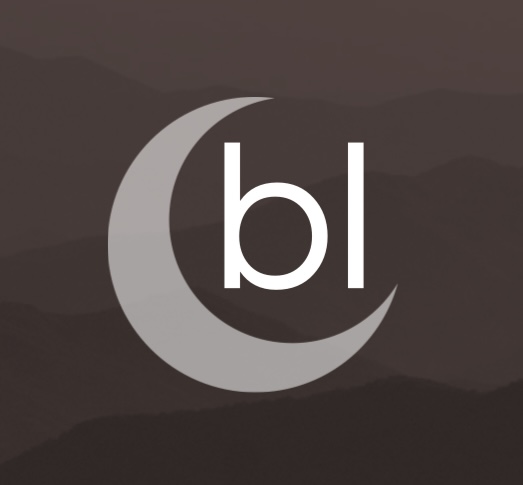 —About the company
Night Oblivion is a Chinese-based one-man haute couture IEM maker.
They were only serving Chinese domestic market prior to this 4-nation (




) global collaboration —Project Butastur.

—Project Responsibility
Night Oblivion : Jinny Tan from China🇨🇳

︎Raw material procurement

︎︎Handcrafting / Manufacturing

︎︎Measurements, tuning materialization
Penon: Mr. Kong, from HK🇭🇰

︎︎Project Sponsorship

︎︎Business Model Planning

︎︎Logistics solution

︎︎Payment settlement solution
AmericanSpirit : Me, a random American guy with (



) backgrounds and grew up in those three nations

︎︎Project Publishing

︎︎Project Concept designing

︎︎Brand Logo / Hardware / faceplate designing

︎Production Control & Preproduction Approval Process management

︎Master tuning direction

︎PR and Marketing
—How we started

Butastur is a small hawk primarily from Northern China and is a migrating bird flying nations over nations, continent over continent. This is Night Oblivion's fist international debut, and this little but mighty hawk will carry the sound that will guide you through the dead of night.
I started this project for a sole purpose as an audiophile.
Music has no borders, but earphones are now becoming expensive toys for the rich people of certain rich nations, where only 0.1% of the global population is capable of enjoying them.
Now, even with $20, you can have very good sounding IEMs. However, so-called TOTL grades are still kilobuck toys that starts from $1,000 USD.
My goal as an audiophile hoping for a sustainable wired audio enthusiasts community is to expand that 0.1% of global accessibility of expensive toys, by pushing the boundaries to outreach to audio enthusiasts of the rest of us, other than the millionaire or Quid Pro Quo reviewers.
Finest sound for the rest of us.
In order to materialize my dream, I've started this project which needed two essential fundamentals as a business project:
Primary Investor: A gifted and passionate craftsman with the same goal of "finest sound for the rest of us."
Secondary Investor: A well-trusted business partner with a solid transaction platform and logistics.
Gifted Craftsman and Master tuner:
Night Oblivion, Jinny Tan, accepted this project and worked hard with me to build Butastur from the scratch, from basic CAD drawing to driver seletions, making prototypes, all the way up to making logo and faceplates.
Business Partner:
Here are some stories:
I had several platform business partners in mind, asked a few, and got rejected when I mentioned the "Finest Sound for the rest of us" concept. The project was halted for a while, we ended up in the design phase with proof of concept, the drawing paper was left on the table with half completed blueprint.
"Maybe I'm just a Don Quixote"
I almost gave up the project, since it wouldn't be realized without sponsorship. Blueprint is just a blueprint.
I'd like to thank the big boss of Penon who kindly accepted the sponsorship of project Butastur, and happy to see Penon backing up the backbones.
—Project Butastur received metal of honor "Nuisance to Head-Fi sponsors"

Again many of you may noticed, this project may have threatened one of head-fi premium sponsors who sells $$$$ expensive toys. Head-fi removed all information regarding this project including a dedicated thread and messages me following:
"Pay us money or shut up for project Butastur"
Very nice

—Project Butastur

So…here we come.
Project Butastur is about to hatch.
I can share some development backend stories later on, as making one ideal IEM, is not a simple , throwing FR and asking craftsman to "make it".
There are millions of engineering and manufacturing decisions to be made, as well as costs and labors.
Fortunate or unfortunate, I'm currently working for a Japanese automaker, as a senior management member, so making goods —from designing a prototype and post SOP mass production handling control, purchasing/ marketing / cost management, financial planning and analysis— is what I do in real life. We've discussed from driver auditioning as each of them inherit different native characteristics to detail specs with varieties of options (type of shells, materials, finish, faceplate design, logo). And my former job was a publisher and game producer of a Japanese online gaming company. This type of publishing role on this project is a perfect fit to my real life expertise.
Only thing I lacked is artistic drawing, so we outsourced concept drawings of faceplate to a professional artist.
Yes, I tried AI-drawing but it never pulled the image that I looked for.
Motive1 : Butastur flying through the dead of night

Motive2: The mighty hawk claw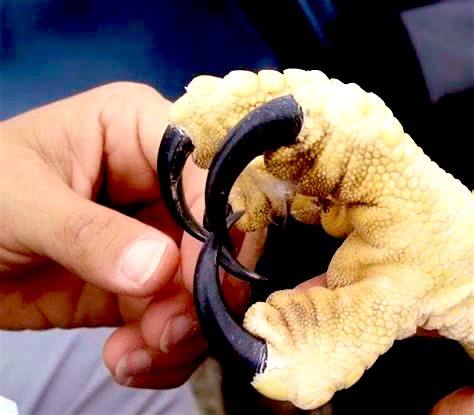 She came up with variety of mock ups after the initial kick-off meeting with concept walk through with a rough sketch of mine.
Below is the first shoot, way too photorealistic. I regret that I didn't take my business chinese class at college too serious, when this showed up. The concept sharing failed.

Then, from my past job experience as a publisher of a Japanese online gaming, I draw a sketch with some Japanese manga technics (Ne-mu rough sketch drawing with notes) and requested her to complete the rest of the embodiment/ detailing of the rough sketch, finally, we got the concept art materialized.
A human, hand-written, and finally a beautiful design.
Making this into faceplate took another long way to here, but I'll save it for later on.
Here is final pre-polished , pre-fit prototype of face plate.
We soon will have the re-aligned face plate to be furnished by 7/25.

[7/21 Edit] Jinny just shared me the polished version video👏
Here is the screenshot from that footage. Oh boy…Huawei's Leica quad camera is better than apple's… Even for video recording with zoomed in screencap, the resolution is amazingly detailed.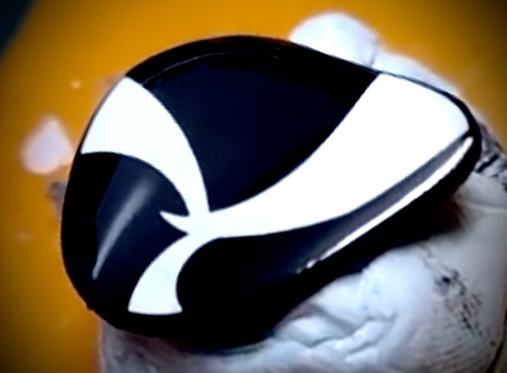 *Logo placement will be re-aligned.
—Project Concept
Sound

︎Minimalistic neutral sound, no artificial exaggeration, Instrumental oriented

︎transparent, resolving yet rich sounding vocals
Hardware

︎Tunable switches for versatility

︎Full-BA with Sonion AcuPass bass woofer

︎Allergy-free, long term listening friendly shell finish

︎Gender-free & Smaller-ear friendly compact yet fully utilized internal space housing-size (please refer uploaded prototype video on my twitter)
Pricing

︎Price of Med-fi, Performance of TOTL
Drivability

︎Easy to drive by USB DAC dongle class
Packaging

︎No overwhelming box/package, keep accessories with bare minimum, spend money for hardwares and drivers
Although I do have my dream package, but asking a big name artist "Mika Pikazo" for package design is simply unrealistic and of course it will cost a price increase which I definitely couldn't afford, all budgets went to hardware and drivers.
So just let my dream afloat , I'll put Mika Pikazo's art
Sorry! No Waifu on the box.
—Final Driver selection
10BA per side
-Sonion AcuPass Vented Woofer (2BA)
-Knowles HODTEC (2BA)
-Knowles GR31653 x 2 (4BA)
-Knowles TWFK (2BA)
Basic Spec:
107db 30ohms
10BA per side

︎BRAS (Butastur Reactive Air-pressure System)
Butastur features an innovative ultra-low frequency control that prevents the bass from overpowering the higher frequencies. The ear is protected from damage by maintaining a balanced sound level of 110 dB. A stunning physical bass diving that delivers a thrilling sensation to the head is the result, without compromising the clarity of the vocals and instruments. The product also reduces the sibilance sound, which can be harsh and unpleasant to the ear. The best low-frequency dynamic sense is preserved by Butastur, making it an excellent choice for music lovers.
Too long?
Here are BRAS techs in a simple Engilsh
-Prevents resonance and protects against stimulation caused by high frequencies
-Serves to discharge certain frequencies, protecting ears from hearing damage
-Discharge High sound pressure and effectively protecting ears
-Ensure long term wearing comfort without pressure-build up
-Serves as natural air pressure reserve, and delivers natural lower mid and bass resonance
—Final tuning (Measured by GRAS)
0-0 : Spirit mode

1-0 : macro dynamism mode

0-1 : micro detail mode

Pre-release final photos

—Releasing Date & Platform
When?
August 2023
Where?
Penon's official website :
or Penon's Aliexpress Official Store
https://a.aliexpress.com/_m0dyjo6
How many? Any timelines?
First batch (10set including my final set) is scheduled to be shipped on 7/25/2023 to Penon, Penon will ship final version to me and upon my final approval, product will be released.
If final version gets my Go, Jinny Tan (Night Oblivion) will try to meet additional 15 sets by early August as a second batch.
Disclaimer :
Like other small operation works shop, Night Oblivion is a one-man skunk works, production of each sets are hand crafted, and will undergo careful quality assurance procedures just like many TOTLs, or hypercars going through the works, please see the timelines as a rough estimate.
Final Pricing?
There is an ongoing discussion with Business partners, price will be announced upon release.
My twitter followers can PM me and upon release, I will send out coupon code. (Sorry, I tried to persuade to set a universal early bird, but it ended up in bothersome coupon code)
We had pricing disagreements and I asked a discount coupon by surrendering all of my commission and future royalties for this project.
All I want is a darn good TOTL sounding IEM that can be accessible by an average joe and rest of the world. Not money.
[Updated Upon Release]
Price: $599
As promised, I gave up all my commission from this project, and obtained the coupon for many friends here. Please PM/DM me for the coupon code (please try not to share publicly🤲)
Instructions to utilize coupon code:
Penon: Sorry it's very bothersome🙀
1: Go to https://penonaudio.com/Night-Oblivion-Butastur.html
2: at Check out screen you will see coupon code section, enter the code (obtained thru the DM /PM from me)
Aliexpress Penon Official:
1: Go to https://a.aliexpress.com/_mORrfFY
2: Message on app's communications with seller about my username " AmericanSpirit_JP" and ask for manual price reduction with seller
3: After receiving feedback from seller enter Promo Code at checkout
Here are the some links :
Recommended ear tips:
Sound Impression: Night Oblivion - discussions - #163 by AmericanSpirit_JP