Mr. Topping's (@John_Yang) combative tone and deflecting nature of his replies aren't winning hearts and minds (and more importantly wallets) of the audiophile community with regards to Toppings offerings. Past issues (see all of the QC issues surrounding the DX3 Pro (https://www.audiosciencereview.com/forum/index.php?threads/dx3-pro-issues.6449/page-6) and now news about the L30 blowing up headphones (oh look, another report of someone's L30 blowing up: https://www.audiosciencereview.com/forum/index.php?threads/topping-l30-headphone-amplifier-review.15226/post-632923) has kept Topping off my radar so far, and for the foreseeable future, until I see Topping focus more on quality and safety of their products as well as projecting a more customer-friendly attitude to the community. Or at least calm their attack dog in @John_Yang.
There's plenty of Chi-Fi on my desk (and space for more), but no space for Topping.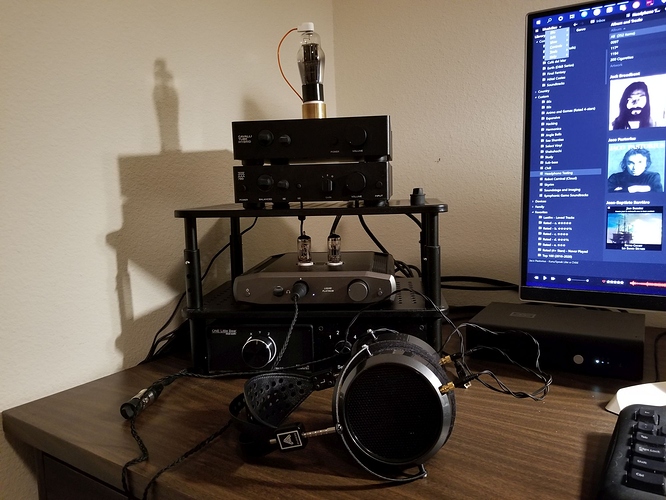 Addendum: Even everyone's favorite whipping boy for QC (Hifiman) has great customer service in my experience (it wasn't that way in the beginning of the company), and I proudly own several of their cans (HE500 pictured above) of which I never had any QC issues to deal with so far (knock on wood). Still, I do acknowledge that Hifiman (and many other headphone manufacturers) still has some ways to go to reach the rarified status of companies like Sennheiser and Beyerdynamic with regards to their build quality and quality control.