So, in prepping for modding my 7503, I'm looking through what I already have, and… I'm realizing I need to buy some more shit.
Headphones? Check.
3.5mm socket? Should get here Friday.
Soldering Iron? I've got this 35W one that came in a Belkin toolkit I was given… Should be enough, right?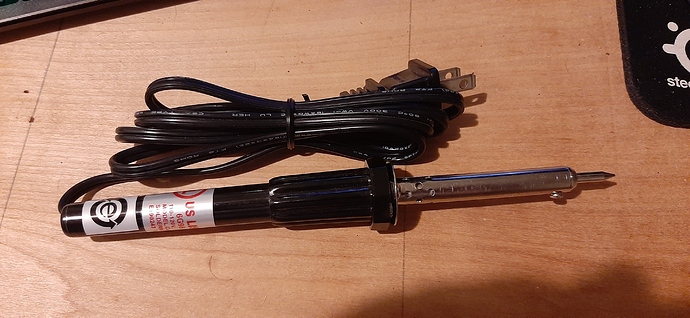 Access to tools? Yeah, that's taken care of.
Solder? Ummm… That's a no… And I do not know how much this is gonna matter, as what I could go to the store and just pick up is shit like this: