Bought myself some speaker cable risers, elevators, whatever you want to call them. The point is they work and they make your system sound glorious! I mean seriously, look at all they do for your system for only $598 for a set of 6. The red dot helps with stray EMI noise management!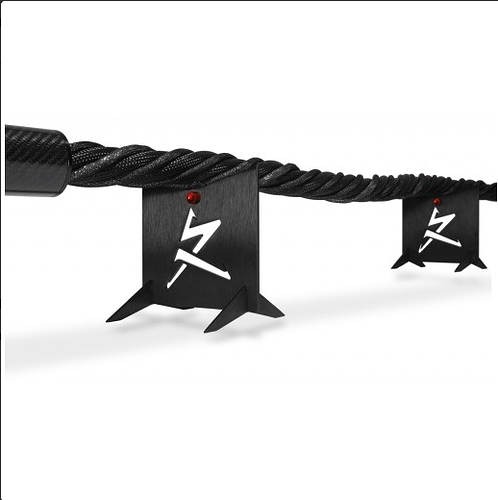 To make this possible, we first experimented with several elevator materials, including wood, ceramic, and plexiglass. Ultimately aluminum was chosen for its musicality, neutral tonal balance, low-frequency weight, and high-frequency air. We then experimented with multiple HFT variations (the red dot you see on the riser below where the speaker cable rests) to interact with a cable's EM fields. Ultimately we choose the HFT variant in Double-Blind Testing that brought out the most dramatic and musically satisfying results. UEF Performance Elevators do far more than elevate your cables from the floor; they raise up your entire system.
But I didn't want to dive into the deep end of the cable riser world right away, so I bought these instead. I'll report back in a month or so to give you guy s a detailed review! So excited.
$6.59 at Amazon!