Perhaps not the ideal setup but it is an apartment that I just moved into a few weeks ago so I'm just doing my best to deal with it. Hopefully I'll be in a home sometime in the next few years

Anyways this is my setup and I am considering moving my bed over to the right to make it line up with the TV better but it is heavy so I'll do that later.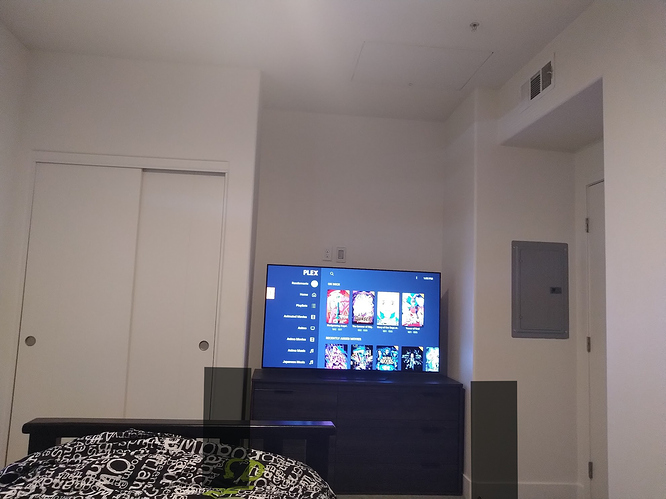 On the sides of the TV I have ~5" of space on each side but honestly I don't think that there is anything that would fit that would still be good. Go ahead and prove me wrong though if you can.
In the black boxes I was thinking I could get a speaker stand or something and I have ~8" of depth and ~8" of width to work with but there is waaay more wiggle room here than right next to the TV. It also could be possible to put the left channel on the far left but I feel like that might be weird with how the TV is to the right. dunno though
I do want to do surround if not now eventually but honestly I don't really know much about speakers at all as I have been a headphone person forever as this is the first time that I've ever been living on my own.
Just for reference this is the other side of the room. I will prob swap those two side things so that the bed can be lined up with the TV. Oh and I mostly watch anime on this if that shapes any sorts of suggestions.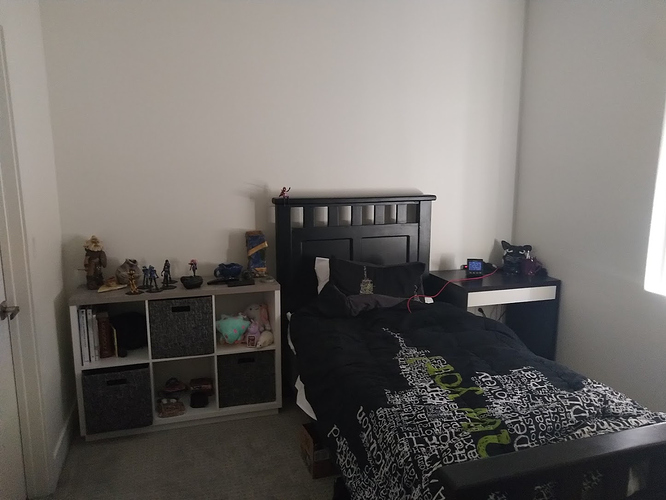 edit: and yes I haven't hanged up my stuff yet… I have lots of posters and stuff I just haven't put them up yet.