An up and coming UK Zack?..
Those look actually very interesting. Any thoughts on them somewhere?
I've not heard them myself but…
Looks very nice and not horribly expensive. Can you get around to hearing them locally?
Saturn looks interesting.
I think Alex is based in Watford UK? but maybe drop him a mail about demo's?
I doubt he would be doing any demo's in Canada. Or were you referring to buying demo's?
No problem at all! I am Irish, but it's been a few generations.

How far is his outfit from you?
Circa 40mls so not that far

Just came across a thread on Head-Fi going back a year and a half:
Just wrote Alex…seems a stellar gent. It was between these or a beat up set of LCD- 2 off eBay …I already have LCD- 2 CB and too many projects so will go with the Jupiter Ones for my final foray into this world for a while…the Black Walnut look sexy AF.
CONVID has resulted in a backlog, seems 5-6 weeks rather than his normal 2…these fuckers are made to order which I appreciate. Will update when they get here.
Cool, really interested in what you think of them when they arrive

Dealing with Alex was an absolute pleasure…he is wonderful in communications and super transparent. I have the cans now. They are beautiful. Works of art. Light and comfortable.
Coming from my ZMF Aeolus daily drivers with the LCD-2 C as a secondary. Been running 2 hrs on SMSL AD 18 (work unit) they are kicking ass at rock ex: Tool -> Classic rock - the guitar just sings !! . Run the Jewels has good bass. Yet to find a weak spot for my preference of music. Will report back after a few weeks of use…thus far great experience from the start.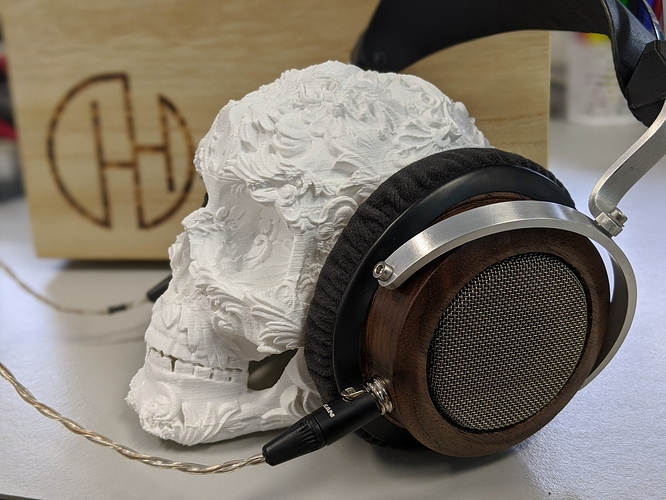 Looking at these as a light feather good sounding cans. My 40th bday is coming up and looking for a sweet gift. I'm a sucker for hand made stuff…I currently have the Focal Clears and wondering how these would compare sound wise. How are they faring in these past 2 weeks? Thanks!
What's your lead time, if I may ask?
Not mine mate, best give Alex a mail at [email protected]