Sennheiser HD58x 7.8
This is another of those headphones I keep hearing about. Often recommended to audiophile newbies this headphone retails for about 150$ They say it shares a sound signature with the HD660. Many people are saying this is the best deal for a cheaper headphone right now.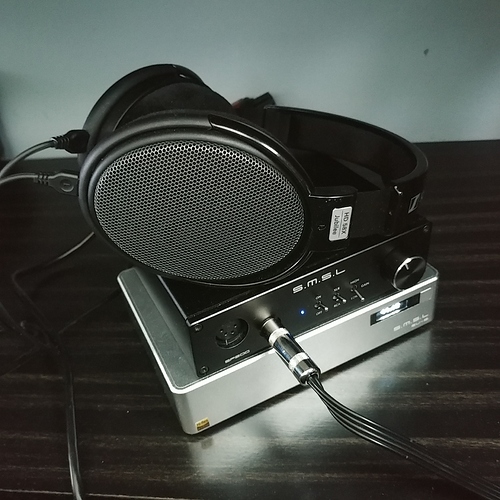 SOUND
Neutral warm bassy. Bass on these is just great. great sub bass doesn't bleed into the mids. I actually heard rumble on these. Mids are also great and forward. Vocals sound great. Though not as good as the HD600. Treble is fine, no sibilance. Detail is good. Imaging is great. Dynamics are great. Soundstage is close/medium.
BUILD
Ive never heard of people having too much trouble with Sennheiser headphone builds breaking. Like its brothers and sisters in the HD series its all plastic except for the grill. These headphones need an upgrade. More metal and swivel would be nice. The age of plastic is over. Even STAX are introducing metal into their headphones. These cheap bastards.
COMFORT
These headphones have one of the tightest clamps in the world. I dont remember the HD600 being this tight. However these headphones could be a headbanger's delight. They can Bob and throw their heads around as violently as they like and these headphones will not come off. Their brains take damage but these headphones certainly won't. And the veil would work well with the distortion in the guitars.
CONCLUSION
I really like this headphone. Handled my Simple Minds test playlist like a champ. Got me groovin even. These headphones are very close to the HD600. Too close. And with that marvelous extra bass. This headphone sounds good. Really good. These headphones are for you. Whoever you are. Beginner audiophile, bless your heart. I might say it was the best value in audiophilia.
Scoring rating: 20$-300$ 7.0 / 300$-700$ 8.0 / 800-1000$'s 9.0 / 2000$'s and up 10.0
Word description grading: Poor, Mediocre, Fine, Good, Great, Exceptional, Phenomenal