These just got announced earlier today. Samsung's aiming at a proper AirPods Pro competitor at $200 USD. While TWS IEMs aren't discussed much around here, the Galaxy Buds line has been well-regarded for being well-tuned by Crinacle and others.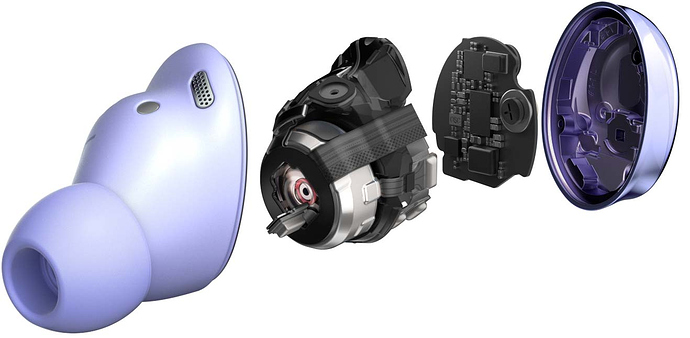 Sound-wise, it uses a two dynamic driver design similar in some respect to the Buds +, but the Pro's drivers are much larger. There is also a vent, presumably for comfort and soundstage.
In addition to that, the important additions are several full ANC modes, a redesigned shell that fits into the ear further and more snugly, full IPX7 water resistance, and better call microphones that are more resistant to wind noise.
There's some other features that are specific to Galaxy devices, which don't interest me because I'm not in that ecosystem.
Personally, I'm pretty excited for them and already ordered a pair. Even though I have audio setups that plenty of people might consider "endgame," I still use my Buds+ more than all of them combined because they're so convenient AND because they're absolutely no slouch when it comes to sound quality. Wires are a no-go for me when I'm exercising, and I'm definitely not exercising with anything expensive on my head!
I will make sure to review them here once I get them and have some time with them. I'll focus on sound quality because I'm sure that's the concern for most people here.