I kind of figured that out since we're in the Moonlight thread.

Ta-22 is probably my favorite amp with the moonlight.
Hi guys. First of all, thank you very much for your guidance and answers. They allowed me to decide and pull the plug on the Moonlight. I have them here. I was surprised that they are playable from schiit Magni Uber 2. I was wondering if someone tried the Schiit Magnius? Thanks
Congrats on your new cans. The Magnius was replaced by the Midgard, but the Magnius is still being sold on Amazon. I would also assume that Schiit will throw some on B-stock listings as well. Just a heads up if you were looking to buy one. I would say the Asgard 3 would be the better amp, but I have not demoed the Magnius (basing it off of what others have said). The only issue is that the Asgard 3 is now $279 vs its original MSRP of $200 (granted production costs have increased). If you want a cleaner amp I would guess the Topping A70 pro would be on your short list, but since I found the L70 to be a bad pairing with Moonlight I would wait on confirmation. It depends on your budget and your tastes as to which rout you should take. Just remember that Moonlight is very amp dependent, so I would buy from retailers with good return policies just in case it turns out to be a bad pairing.
Thanks to your reply. I'm planning to run it from xduoo ta-22 in the future, but I was thinking whether (in the meantime) I can run it from Magnius.

it should have 6w into 16 ohm so I reckon it should be fine.
Well, I couldn't resist the itch to grab a Mjolnir 3. So I will not be getting a WA-22 next year. So, once I get my unit I will let you know how it powers the Moonlight.
Did anyone try to oil or use wood wax to give the earcups a nicer finish?
Has anyone tried the s17 pro?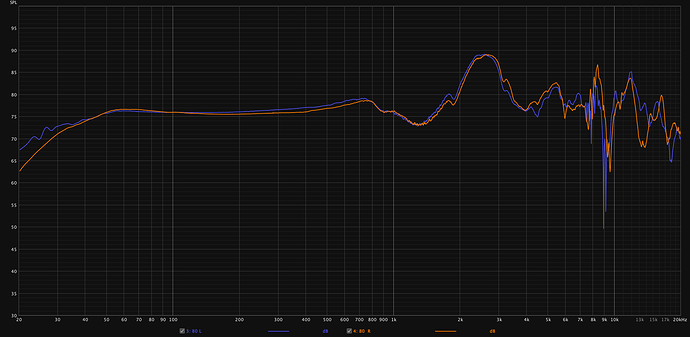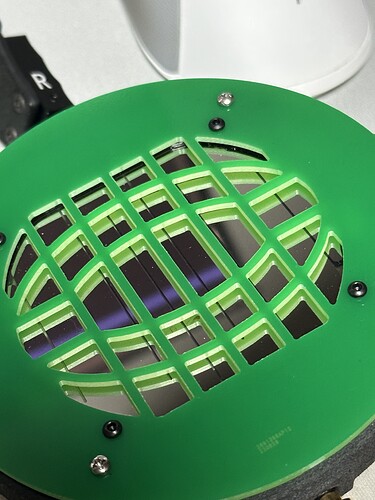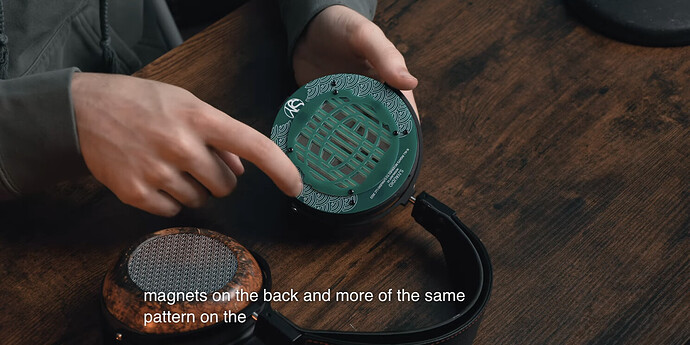 I measured my Moonlight with a Chinese iec711 coupler with headmount system.
That rig is well calibrated, so there is no significant error than gras measurements.
The driver in my moonlight seems to have a different fr and different structure than the one used in the dms review
My driver doesn't even have a pattern on the inside
Is it normal? Can anyone confirm this?
Anyway, headphone sounds great with some eq.
I quite like it.
The grill pattern on the inside was a prototype, but due the cost of the grill I decided to remove the pattern and went with a blank grill.
I slightly tuned the mids lower to increase some soundstage which is why it's different than the one of the prototype.