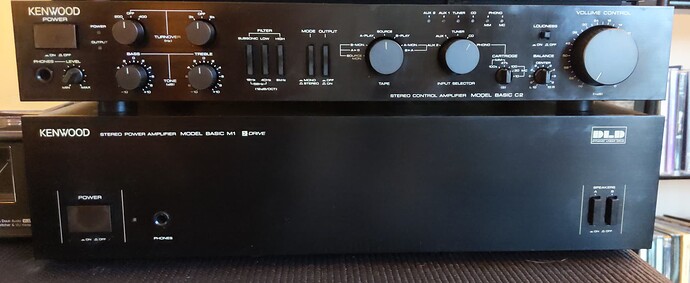 I brought these home from my parent's place a couple of weeks ago. Dad purchased these new in 1984. He hasn't used his stereo equipment in a very long time.
Before I could really hook them up into my main rig, I had to tear them down to clean them up. These units have lived a life uncovered for 38 years getting full of dust, and worse, cigarette smoke/tar and whatnot.
I bought some DeoxIT D5 and cleaning duster sprays. I do know that all of the potentiometers needed cleaning after a simple setup with small speakers. There was a lot of static in them. The DeoxIT also did a good job cleaning up the circuit boards of all the smoke/tar reducing the awful smell by a significant amount.
After getting them all cleaned up, inside and out today, I've hooked them up to my main rig and the pre-amp knobs all work cleanly now.
Stereo Power Amplifier specs: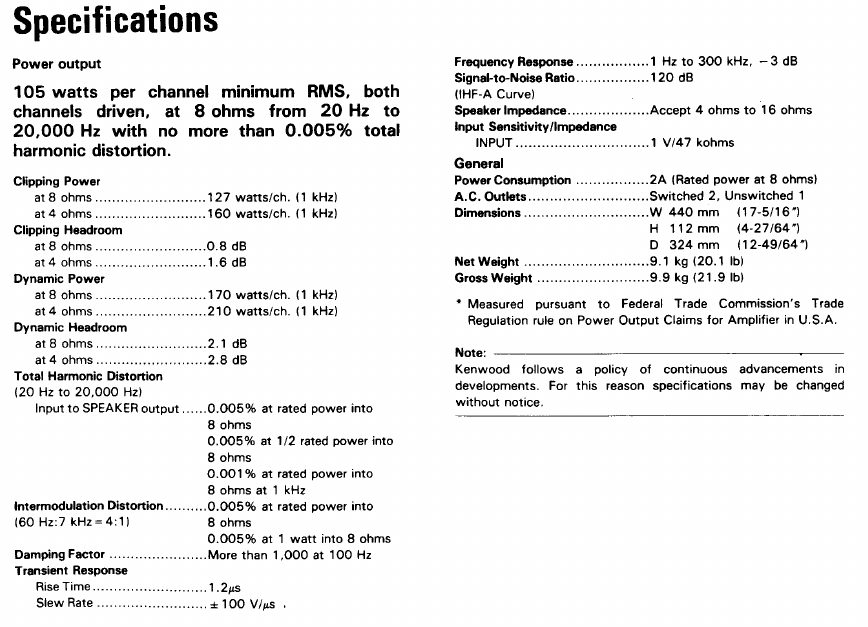 Stereo Control Amplifier (pre-amp) specs: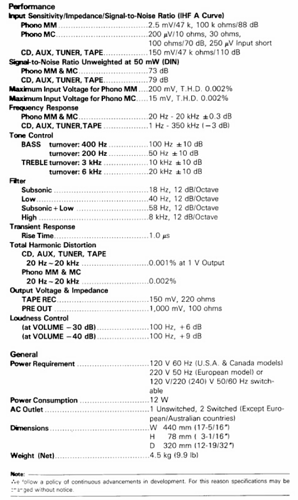 I have a CD playing right now with a lot of deep bass and the amp is driving my Klipsch's very, very well.