:0
10,000 replies
Good job all
so… unsurprisingly, today I got cable for them

Is it a good job, or are we enforcing each others problems? Maybe if we all sign up together we can get a massive discount on our group theory to help us control our purchasing reflexes.
Congrats on being the 10,000th poster!
Well, saying none of us has GAS would be a lie. lol
Bahahaha. Is the system trying to tell us we buy a lot of stuff?


I'm just happy I now have a "Clean" record.
We'll call "Part 1" everyone's juvenile record. It has now been sealed by the courts, lol
Would be a fun project to go through the thread and see how much money changed hands. lol
That sound like a bad idea. I don't know if we all could handle that truth.
10,000 X $100 "average" is ONE MILLION DOLLARS! I know there are some expensive cans and amps and dacs in there, so. You're right, it's best not to look.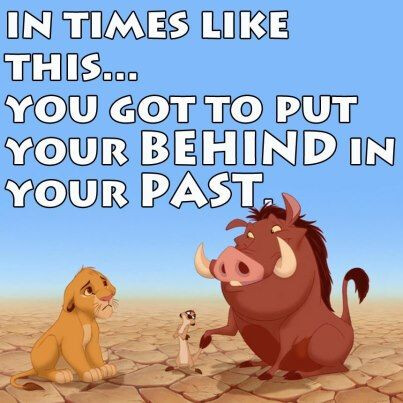 I know. I am very new to this (again!) and I am finding out quickly how easy it is to go down the Rabbit hole…
If this is a rabbit hole that's a big freaking rabbit…

HA!! No doubt! In my defense, my hand was forced because my trusty Marantz SR-220 past away. I was sad to see it go, I liked that thing. It had been in the family forever! So I HAD to get something to replace it. Amazing how things have changed.
Harmonicdyne Zeus(testing) see if it can best the tygr 300r took forever to find this
Focal Elex(retesting against my clear see which I want to keep… clears kinda expensive so if I prefer elex I save money and can put it to another pair of cans)
Sennheiser 6xx(I miss this headphone… went and found one at $200 can't beat it… stays in my collection)
Aeon RT & Aeon 2 open(testing will do noire later) want to see if these can replace my open x got a feeling noire might considering what has been said
not done, looking in the market for another amp and dac thats different from my current setup…
Got a MINT condition LCD 2 prefazor from my boiz @Hazi59. Sounds phenomenal, if you guys remember I DID have a prefazor already but I let it go for a bit. Still my favorite headphone ever
Managed to fry my Volumio Primo by plugging in the Heresy PSU by mistake so needed a new streamer.
So last week I got a Bluesound Node 2i.
Turns out it won't read .mp4 files so had to buy some software to convert my library to FLAC which lost all the album art so had to buy yet more software to find and reload the artwork…all this took about a week. What a PITA
To say my 1st impressions of the 2i were somewhat coloured by this would be an understatement but now I've had it working for a bit, I'm quite liking it.